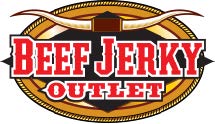 Beef Jerky is proud to have been Endorsed
by Directed Equity!
So what does this mean to you? Simply put, SUCCESS!
directENDORSE, is Directed Equity's way of putting a stamp of approval on quality franchise businesses. Our 10-step financial "vetting" system covers everything from executive leadership to finance-ability, and means this business is pre-approved for all the lending options provided by Directed Equity.
---
Directed Equity funding options for Beef Jerky Outlet
Special Financing Programs available to Beef Jerky business owners…..These low rates and discounted application fees are available to Beef Jerky business owners through November 2015 only, so call Tom Andersen at 877-839-8064 to get started right away.
Beef Jerky Start Up Financing Program
SBA Financing – Qualifications
Project Costs – Generally $130,000+
Required owner cash injection 30%
Liquidity – $50,000
Net Worth – $150,000
Credit Score – minimum 650
Collateral – Yes, if available
Outside income – Helpful
Terms
Interest Rate – 6% (Wall Street Prime + 2.75%)
Term – 10 Years
SBA fee 2.25%, waived for loans under $150,000 and for veterans
Call for information on how to use retirement's funds to invest in your business without tax or penalty
---

Because Knowledge is Power and that leads to Success!
Directed Equity provides a personalized, one-on-one webinar to help entrepreneurs choose the best financing option for their next business venture. directEDUCATE is designed to walk entrepreneurs through our self directed 401(k), SBA, conventional and equipment financing to achieve mid and long-term financial goals, along with key tax planning and wealth accumulation strategies.

Fund your next business with your 401(k)
As specialists in self-directed 401(k) financing, we work with individuals every day who have retirement funds that they're ready to invest in a new business opportunity. Directed Equity uses the proprietary directINVEST model to unlock funds and turn them into liquid assets for a new business opportunity without taxes or penalties.
---
Everyone I dealt with was professional, courteous, and knowledgeable in all aspects of my 401(k) rollover. They
took the time to answer all of my questions and educated me along the way. Thanks for all your help!
Sincerely,
D. Jones – Franchisee / Beef Jerky Outlet
---